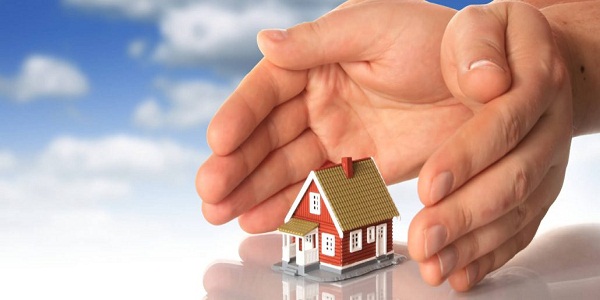 Buying a home is one of the most important life goals of everyone. Today, people do not wait until their retirement age to buy their home. In fact, they want to get their home in their late 20s, 30s or early 40s itself. However, the biggest challenge these home buyers face is financing. They may have a high and steady income but they lack the huge deposit of cash required to make a home purchase. This is where financing solutions come into play. From home loans to seller financing, there are several financing options that can assist a home buyer in getting the finances straight for their next home purchase. That said, given below are some of the top financing solutions for your home purchase.
Home Loan: One of the most basic financing solutions for purchasing a home is by getting a home loan. If you have enough money for down payment (approximately 10%-20% of the house price), getting a home loan is the best options for you to buy a house in India. Once you've figured out what you can afford, you can start looking for various home loan options and lenders. Various lenders like banks and other financial institutions provide a home loan at an interest rate starting at just 8.35%. One can also avail interest subsidy on a home loan offered by the Pradhan Mantri Awas Yojana scheme to get a subsidy of up to INR 2.67 lakhs. When taking a home loan, you need down payment and here are some ways to arrange for you down payment.


CrowdFunding: There are a number of platforms online that allow the home buyers to arrange funds for your home purchase. Platforms like Kickstarter, GoFundMe, Feather My Nest, and Hatch My House are top crowdfunding platforms.
Borrow From Friends/Family: Another way to arrange the finances for the down payment is by borrowing money from friends or family. Go for the close ones who would most likely not charge interest from you so that you are not burdened with hefty monthly installments.
Unsecured Loan: You can get an unsecured loan from the bank in form of a personal loan to arrange for the down payment.
Loan Against Securities: Another option for arranging the down payment is getting a small loan against securities. These could be insurance policies, RBI Relief Bonds, demat shares, mutual funds, UTI Bonds, shares etc.

Rent-To-Own: A creative financial solution for your home purchase in India is 'rent-to-own'. In this financing, you live in the house you wish to buy as a tenant for anywhere around 1-3 years. During this period you can work on your credit score or arrange for funds to buy the house while paying rent to the homeowner. You can also talk with the homeowner and get a deal arranged where part of your rent would be collected as your house payment. After the deal period, you can purchase the house by giving away the remaining price to buy the house.
Seller Financing: Another financing solution for buying a home in India is seller financing. Although not a very popular practice, you can get this financing for homes that are particularly not selling in the market. In this type of financing, you can talk with the seller and make them your lender. You will have to pay the mortgage directly to the seller instead of any third party lender. This might attract a higher interest rate or down payment, but it is a great option for those who do not qualify for a traditional loan from banks etc.
Liquid Mutual Funds: If you want to arrange funds for your house purchase in a short period of time, the best way to do so is by investing in open-ended liquid mutual funds. This type of financing has minimal risks and offer higher returns on investment. These are debt mutual funds where you can invest your money in short-term markets and get high returns within days, weeks or months. This type of investment can give around 6.5% return annually which can help you get some extra money for buying your house in India.
Buying a house is one of the biggest dreams of every person but getting the finances for the same acts as a roadblock in making the dream come true. The financing solutions mentioned above can help the home buyers get their dream home without any financial trouble.