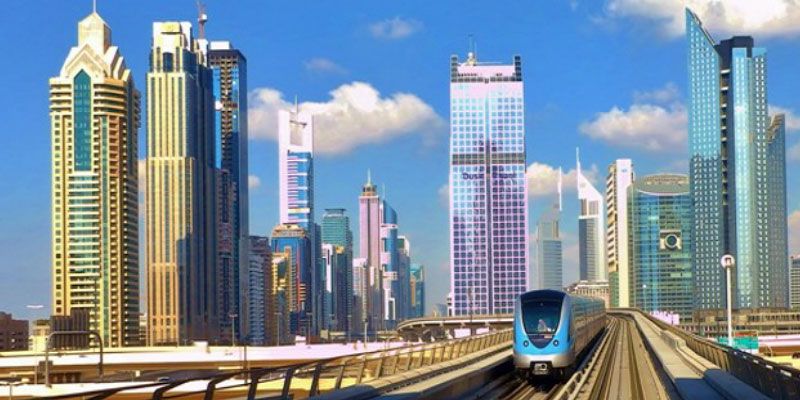 Gurgaon is emerging as the real estate investment hub of Delhi NCR. Developed primarily as the IT and BPO center of Delhi NCR, it did not take time to win the title of the Millennium City in 2012. As people inclined towards the modern lifestyle of this city and its oozing employment opportunities, it gained prominence as the investment hub for the real estate players of Delhi NCR. As the main areas of city near the Cyber Hub, MG Road, and NH-8 started saturating, Gurgaon came up with newer residential hubs and kept its tag as the magnet for the real estate investors. Not only is the city popular with Indian investors, it is also a favorite of NRIs planning to make investment in its commercial real estate. And if you also want to get high returns from real estate investment, here are the top residential areas to buy property in Gurgaon.
Sohna Road
Counted among the posh residential areas in Gurgaon, Sohna Road is fast gaining prominence in the real estate of Gurgaon. The area is in close proximity to the entertainment and employment hubs of Gurgaon, which makes it quite popular among migrants. The residential real estate value of Sohna Road has been appreciating since the last decade and the trend is expected to continue in coming years. Proposed expressway, Metro link, industrial corridor, and the development of new world-class residential units are some of the reasons why the rates of property in Sohna Road are constantly increasing.
The rental value here can start from Rs. 24,000 for a 2 BHK apartment and go as high as Rs.70,000 for the same as well. So, if getting regular high returns from real estate investment is on your mind, Sohna Road is the area to invest your money in.
Dwarka Expressway
The Northern Peripheral Road, commonly known as Dwarka Expressway, is one of the rapidly developing localities in the periphery of Gurgaon. It is an 8 lane highway that connects Gurgaon with Dwarka in Delhi. Many residential and commercial projects are underway on the Dwarka Expressway link road. It also falls in the R-Zone of the Gurugram Master Plan 2021, which means that the value of property in this region is expected to increase drastically in the coming years. One can find better property options by leading developers in this region and buy their desired property at a lower price. Many even believe that investing money in sectors 108, 109 and 111 that fall on Dwarka Expressway would gain as high as 50% returns in half decade.
Owing to its proximity with both Delhi & Gurgaon and the developing commercial belt, more people are migrating to the newly-developed localities and townships here. You can easily find tenants who would be ready to pay rent from Rs. 11,000 for a 2BHK flat to Rs. 85,000 for a 3BHK apartment.
Golf Course Extn Road
Those who are looking to invest in the luxurious property segment of Gurgaon Golf Course Extension Road is the locality to begin your search. The high-end living standards and the seamless connectivity to Indira Gandhi International Airport, Gurgaon, Delhi, and other important hubs make this locality rise in popularity. It is connected via National Highway 8, Rapid Metro Phase II, Gurgaon-Faridabad Road, and the Delhi Mumbai Industrial Corridor. The demand for property in Golf Course Extension Road is increasing as more and more property builders and developers are showing interest in this locality. Whether one is looking to buy an investment home in large township or in a golf-themed township, ready-to-move-in, under-construction, and well as plots are easily available here. The corporate office space located nearby has also led to an increased rental value in the area.
If you are planning on buying an investment home in Gurgaon's Golf Course Extension Road, you can easily get around Rs. 30,000 for a 2-BHK apartment.
New Gurgaon
A recently developing locality near Gurgaon, New Gurgaon is gaining popularity among the real estate investors of the area. It is along the Dwarka-Gurgaon Expressway which makes it a real estate hub among those looking to invest in newly-developed localities. The locality's proximity with NH-8, Indira Gandhi International Airport, Kundili-Manesar-Palwal Expressway, and Dwarka-Gurgaon Expressway also make it a real estate hotspot now. The connectivity of New Gurgaon with Delhi and other interior regions and localities of Gurgaon make it even more popular. Metro extension is proposed to this locality which would only increase its real estate value.
The current property rates in New Gurgaon are still lower than the other regions. One can purchase residential property in Gurgaon, especially New Gurgaon, and expect a good return in the coming years.
Gurgaon is certainly rising as an investor's favorite hotspot. Apart from the regions listed above, there are various sectors like Sector 42, Sector 24, Sector 54, Sector 25, and Sector 59 which are attracting real estate investors. Price appreciation is not the only factor attracting property investors to these localities, the high rental value owing to increasing demand by tenants is also a factor. One cannot just expect high returns on selling the property later but also make up for the money or the EMI through the rent they receive each month.