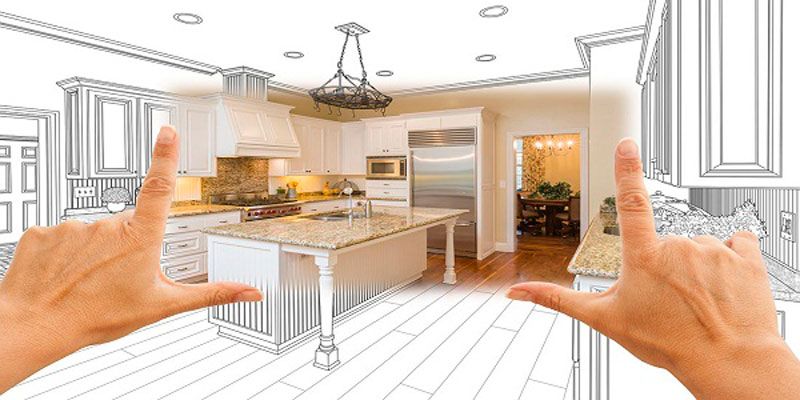 You might feel that the Friends-inspired purple paint or those custom built-in entertainment units are jazzing up your home, but in reality, they might just be curbing its value.
It happens to a number of homeowners who, in a bid to renovate their homes, tend to add too much of personal elements in the space. But one thing is certain, what you love so dearly in your home might not necessarily be liked by the potential buyer; in fact, it may even be the main source of repulsion for them. Thus, focusing more on the market preferences during home renovation becomes pivotal to clutch profitable deals while making a sale.
Home renovation is a serious and costly investment, which should never be taken lightly. It is supposed to add to the existing value of the house but mistakes like the ones discussed below might actually be hurting the resale price. So, let's not waste any more time and read the 5 home renovation mistakes that decrease the property value.
Too Much Personalization: While renovating a house many people may go overboard with the personalization. People overcapitalize on the renovations in order to make it look exactly how they want it to. However, with customization, there come a number of unusual features that might fend off the potential buyers. Be it the color, lighting, flooring, carpeting etc., too much of personalization can curtail the value of your home.
Textured Walls Or Wallpaper Covers: In order to save extra bucks on sanding and filling of rough walls, many people cover them up with textured items like texturglas, metal covers, wood veneers or wallpapers etc. However, too much of texture on the wall can be a turn off for the buyers. Removing texture or wallpapers can be a cumbersome task and most homebuyers would refrain from buying a home that has an impending project or quote low value for the same.
Two Bedrooms Combined To Make A Bigger One: Many couples have been seen combining two bedrooms of their house to form a single master bedroom. This might be a bad renovation move if you have plans to sell the house in coming times. Most of the families want separate bedrooms for their children and if you have combined the two small bedrooms into one, you might have a hard time finding a buyer and even draw a pretty low price from them.
Built-In Electronics: Having a built-in electronic system is rapidly gaining popularity among the people. From home theater systems to built-in music speakers, many people are now getting built-in hi-tech electronic devices installed in their homes. But the potential buyer might not be such a big fan of hi-end technology and might just consider your built-in renovation, plain wastage of space. Avoid using up home space and rather turn that space into something your target buyer might like.
DIY Renovations: Instead of hiring a professional help, many people start performing the major renovation of their home themselves. This DIY renovation causes visible poor workmanship which leads to a lowered value of the home. The small personalization works are okay but the renovations and repairs that involve the structure of the house should be left for the pro. Buyers can quickly point out the poor work and you might either have pay extra bucks to get it fixed or see a decrease in the overall value of the house.
The list does not end here. There are many more renovation mistakes like adding a swimming pool, renovating just the kitchen or bedroom, built-in aquarium, converting bedrooms into walk-in closets or even spending lavishly on a luxurious bathroom, which can decrease the value of your home. You need to be calculative and avoid doing any type of over-personalization while renovating the house to ensure that you get lucrative returns.