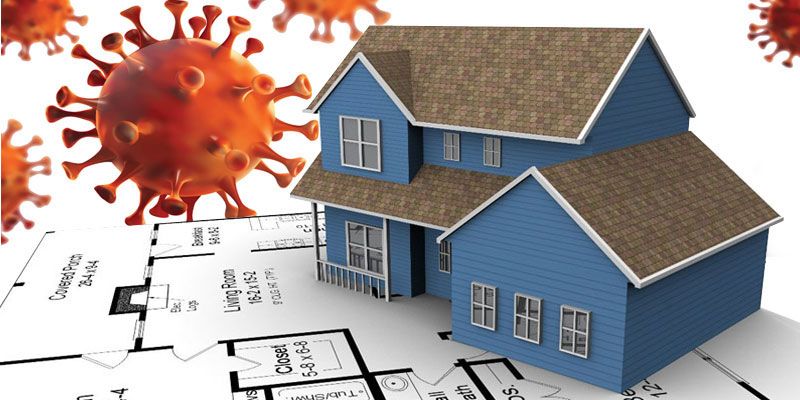 The lockdown has forced us to see that even though city dwelling has it set of advantages it is not completely immune to deal with issues like pandemic COVID 19. With this ongoing lockdown in several countries people are required to work from home. With small spaces available in city living people have to become creative to accommodate this newer lifestyle. The pandemic has forced us to reconsider the way the types of amenities or space that we want before buying our first house or even a secondary house. This pandemic has taught us lots of things from maintaining healthiness to cleanliness. We started taking care of our health and even compelled us to thought for a spacious place to make room for the gym and yoga. Listed below are a few pointers to consider investing in buying a house.
Larger space
Post-COVID 19 the Demand for larger space is likely to spurge. During the period of lockdown people understood the need for open space as well as personal space. Hence buyers will now flock for larger space to accommodate the newer lifestyle. People now understand the need for open space therefore larger properties will be on high demand.
Types of amenities
This is another key factor people will consider before buying a house. Housing complex that accommodates facilities such as swimming pool, gym, open space will be much preferred. These types of facilities will help them to lead a healthier lifestyle and hence these types of properties will find higher acceptability among potential buyers.
Preferred location
The pandemic has made us aware of our well-being. Hence new buyers would prefer a location that is closer to different amenities like hospitals, markets, etc. Hence location that accommodates such amenities will likely have a price hike and also preferred by property buyers.
Areas with a Lesser population density
Areas with Lesser population density Post lockdown people are likely to invest in properties in a location with lesser population density and less pollution to promote healthier lifestyles. Buyers are likely to invest in suburbs or places with more open space. Apart from this factor the demand for a secondary home will also increase. As people will now want to include these factors in their life to encourage a better lifestyle.
More Holiday homes
Post lockdown people will prefer to buy a second home as holiday homes in various places like Shimla, Goa, and Dehradun, etc. Thus helping the growth of these areas and also the economy tends to grow with these factors. Demand for holiday homes will tend to bring more healthiness along with all amenities.
There are lots of property in India that are available with larger space as well as open spaces at customer-friendly prices. You can also compare different amenities present in different housing complexes to get value for your investment. To start comparing the properties now and select the location suitable for you to purchase the property and make your dream home in nature's lap and stay healthy and safe. Thus approach your broker and start looking for the second property and make sure that the above points should be kept in mind before buying such property. Even good places are available in remote places which are beautiful and also safer. But these places are not approached or say explored by fewer and they will be in demand after Lockdown. Thus, start looking to those places and make sure that properties are available at affordable rates. Safety measures should be properly maintained along with greenery and also medical facilities available nearby so that any kind of emergency can be catered easily. If the population is low in such areas then you can enjoy the beauty of nature.