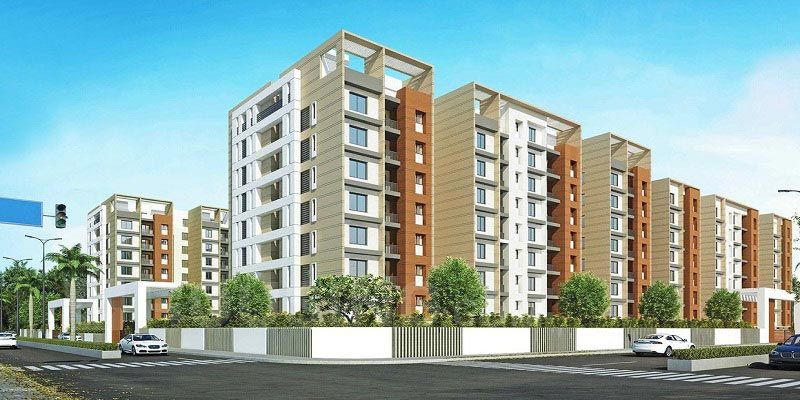 Mumbai is one of the major metropolitan cities of India. Resting on the arm of the Arabian Sea, this city has various monikers like 'The City of Dreams', 'Glamour Capital of India', 'Home of The Bollywood', and 'Financial Capital of India'. Being a metro-city, it proffers umpteen job opportunities related to different industries like tourism, real estate, medical/healthcare etc. Although searching an individual residential property on rent in a city like Mumbai isn't effortless, the city still offers a plethora of options for choosing an individual house on rent in India. So, brace yourselves for a better understanding of Mumbai real estate in order to secure a suitable property on a rental basis in Mumbai even if the budget is under INR 30,000.
Commutation: The consistent traffic jams of Mumbai are notoriously famous. Such jams are a common sight that occurs here on a daily basis. During monsoon, the situation may worsen. Thus, if you're choosing flats for rent in India, especially in Mumbai, make sure that your workplace & home are located within a fair radius. This is because it might take hours for commuting between places in Mumbai, owing to the traffic.
Supply of Water: Despite being a coastal city, Mumbai is one of the cities in India that faces water crises on a frequent basis. According to multiple surveys conducted in recent years, the shortage of water is a prime concern for many people residing in the city. Prior to renting a property at any cost, ensure that the area has a sufficient supply of water, supply timings, and availability of alternative resources. Talking about the same with locals and nearby shopkeepers can be a great idea.
Privacy: The locales of Mumbai proffer two types of individual houses on a rental basis in India; one available in semi-posh blocks and others that almost merge into each other without demarcations. In such cases, privacy becomes an important factor because no tenant would like to retrieve balls and cocks in the balcony or hear loud talks of ladies around unless you're a social bee. But, if solitude is your preference, make a wise choice while choosing an individual house on rent in Mumbai or any city of India.
Safety: Safety is another crucial factor for people who are living alone, away from their home, in a rented apartment in Mumbai or any other city of India. A thorough examination of fire safety exit, local crime rate, and surroundings is a must. Always check the intersection points that allow access to different homes/flats that are provided on a rental basis in the building.
Distance To The Market/Hospital: Tenants should also check the distance to the nearby shipping complexes and markets. A hooked-up life between home to workplace and vice-versa is indeed hectic and you require chumming around with friends or colleagues. A market located nearby will increase the convenience of shopping daily items. Similarly, easy access to a hospital in exigency is a benefit that requires no further elaboration.
Understanding The Rental Agreement Form: Never overlook the clauses and other provisions mentioned in a rental agreement form before you lock the deal for a flat for rent in India or its any city. Approach a real estate consultant to get a briefing of all provisions as well as their repercussions. Once you're satisfied with every clause, sign the form and negotiate some changes with the landlord.
Final Words
In the current scenario, it isn't a hard job to find an individual house for rent in Mumbai as per the new housing schemes that include properties on rent. However, you should keep in mind that it isn't necessary that you always get what you're looking for. The goal is to come close to an ideal property on a rental basis in Mumbai with essential amenities one can get under a budget of INR 30,000.