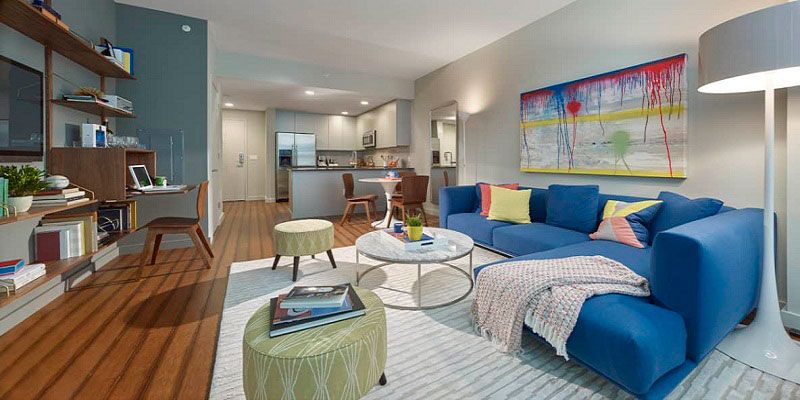 In today's real estate scenario, buying property in the prime locations metro cities is not as easy as it was a few years back. Not only is the market saturated but the property prices have also touched the skies. In such situations, a majority of the property seekers invest money in buying property in the countryside or suburbs as it is easily available there and prices are also not very high. But owing to their work commitments in the cities, instead of living in the suburbs, they take an apartment on rent in the central parts of the cities. And in order to make up for the money spent on the investment, they rent their own apartment to some tenants. Let's read about this current situation in some more detail below.
Pros Of Renting Out The Apartment
While renting an investment property is always the best thing to yield great returns, this rental income is an advantage of renting own apartment as well. Not just that, there is an additional income hidden in putting your property for rent in India. One can cancel out the rental income by showing their rental expenses as TDS and the money that would be left from this can be used for saving as it is just an additional income.
Another advantage of setting own property for rent in India and finding another house to live on rent is that it allows for more appreciation in the property price. Properties set out on rent instead of being let out empty have higher appreciation rate in the real estate market. When your property is put on rent, it experiences a constant increase in property value. In fact, when you are planning to make a move due to any reason, buying a new home after selling the existing one could take up a lot of time, paperwork, and efforts. Renting out the existing one and finding a home on rent in India is easier.
Cons Of Renting Out The Apartment
One of the biggest disadvantages of renting out own property is that it might attract income tax on the rental income that you get. If the tenant in your apartment lives for a period of more than 12 months, you might have to pay a certain sum as income tax which may be equal to 30% of the net annual value. This might be a problem for many.
 
Not just extra taxes, one might also experience problems and inconvenience in ensuring that their home is in proper condition and that the tenants are taking care of it properly. The owners also need to be in constant touch with the tenants and even handle a number of problems that they are bound to take care of.
Things To Keep In Mind While Renting Out The Apartment
Calculating the rental income and the rent received is imperative before renting out your own home and finding a new rental house. Majority of people rent out their own flat and rent near their workplace to save on the time & money spent on commute. So, keeping everything in mind, make sure the total of the rental income and the money saved that would've otherwise been spent on the commute is getting you a profit. The effective cost should either balance out with canceling the commutation cost or should be higher to help you save some money.
Another thing to keep in mind while renting out own apartment is to ensure who the tenants are. As you are renting out your own home where you plan to come back and reside sometime later in life, it is imperative you find someone who is known by your friends, family, or get a trusted person from a real estate agent. This way, you can rest assured that your home would be in good hands until you are not there. Whoever you keep, police verification of the tenants and a thorough background check is also very important.
Create a rental agreement while keeping everything in mind like the cleanliness, duration of rent, number of people permitted to stay, pet allowance, maintenance work, time period and percentage increase in rent, etc.
While you have clearly created the rental agreement for the tenants set to occupy your apartment, it is also important to go through the rental agreement offered by the owner of the property where you plan to reside on rent. One can also take the assistance of a lawyer or someone who has legal knowledge read out all details and clauses mentioned in the rental agreement to ensure that you are not forced to fulfill any legal obligations later.
These were some of the pros and cons of renting out own apartment and living on rent somewhere else. While this decision might be helpful for many, taking proper precautions is imperative to ensure you find the right tenant for your home as well as find the right property owner and apartment to live on rent.