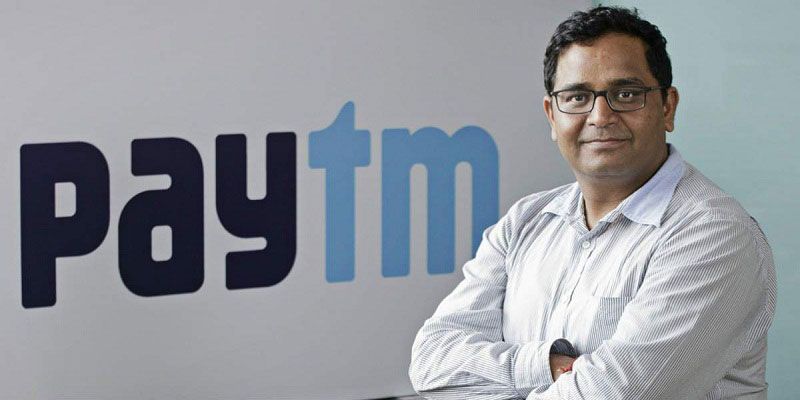 Paytm, the leading e-commerce site and digital wallet transforming sale and payments respectively, is all set to expand its infrastructure. Paytm owner One97 Communications has purchased 10 acres of land from Noida authority, the nodal body that manages Noida's infrastructure. The brand has purchased the land in Noida's Sector 137 alongside the Noida Expressway in Uttar Pradesh. Going by the current land price in Noida Sector 137, i.e., 12-15 crores per acre, the total cost of this land is estimated to be around 120-150 crores.
Knowing More About Paytm
"Paytm Kro!"
These two words are instilled deep in the minds of every Indian, especially after the surprising demonetization move. By enabling all types of payments and monetary transactions with the click of a button, Paytm has become India's leading e-commerce store and digital wallet. Its success is not only determined by how popular Paytm has become for all forms of payments, recharges, and transactions, but also by its latest step to expand its business in the physical sphere.
Paytm, launched in the year 2010 by Mr. Vijay Shekhar Sharma, has already expanded its branches in each and every sphere of online marketplace with its digital wallet, Paytm mall, Paytm gold etc. Moreover, the company already has a number of branches in all the top-tier cities like Delhi NCR, Mumbai, Bengaluru, etc. Now, it has decided to expand its headquarter space as well. Paytm's present headquarters is located in Sector 5 Noida. And this online giant is all set to establish another headquarter in one of the fastest growing locations in Noida.
Why Paytm purchased 10 Acres of Land in Noida?
As per the recent reports, Paytm has purchased 10 acres of land in Noida's Sector 137 to set-up its next headquarters. The workforce in Paytm has grown by leaps and bounds in the past few years and to accommodate this growing workforce, Paytm has decided to set-up its next headquarter in Noida Sector 137. In a span of just eight years, Paytm has managed to bring together a workforce of more than 20,000 employees, including the agent networks, and infrastructural expansion was on the cards for a long time. In a media statement, the company's representative said, "While adding a new chapter to the expansion of Paytm, this office campus will serve as the hub for the company to grow its operations while creating thousands of new jobs."
Paytm's Chief Operating Officer, Kiran Vasireddy, spoke to a leading daily about this new purchase. He said, "In addition to providing a platform for scaling up operations, this new facility would help us attract and engage the best talent in the country." Spread across an area of around 10 acres, this new headquarters would be able to accommodate more than 15,000 employees. The present headquarter is quite small in comparison to this new headquarter whose construction would commence soon. With world-class infrastructure, facilities and equipment, this new headquarter would change the face of this sector and make it a prominent employment hub in Noida.
How Will This Affect Noida Real Estate?
With one of the top employers in the e-commerce industry setting up its second headquarters in Noida, the attraction of Noida as an employment hub would double. More and more people would be shifting to this new location, i.e., Noida Sector 137 for promising employment opportunities. Resultantly, the demand for property in Noida would increase. The property prices in Noida Sector 137 are expected to skyrocket in the coming time. Thus, if you are planning to buy or invest in Noida real estate, now is the time to enjoy amazing returns after a few years.
Paytm's establishing its new headquarter in Noida Sector 137 would offer employment opportunity to many. In addition to that, this new mega-campus of Paytm would eventually increase the price of property in Noida.