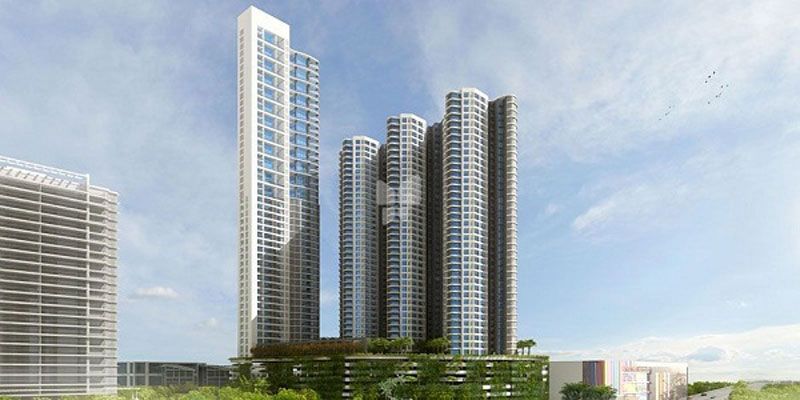 Having a beautiful house in the posh localities of the country is a dream of every Indian. But, this is also true that every dream does not come true, especially when you are dreaming to own a property in Metro cities like Delhi, Mumbai, Chennai, Kolkata etc. In big cities particularly in Mumbai, it is a gigantic task to come across a property that can fulfill your requirement as well as suit your budget. Mumbai Real Estate Market is without any doubt the India's biggest property market, with fast paced growth of population.
The development of this city has attracted property investors from every corner of the world, who look at Indian property market as a lucrative property investment. Being the commercial capital of India and home of entertainment industry, Mumbai Property proudly owns the status of investors' paradise. Here we are presenting you a deep insight of the Mumbai real estate market, which makes it the most preferred land for making property investments.
Simple reason, why Mumbai property enjoys such boom :
Investing in Mumbai real estate ensures guarantee of high returns in a short span. The reason is that the population is increasing in many folds, so the empty space appears to be shrinking, which in turn is escalating property rates. Mumbai is also a home for largest film industry, thus attracting more and more people to live among their favorite Bollywood stars. Every year, numerous people turn to Mumbai for better job opportunities because the industrial segment of Mumbai is growing in leaps and bounds. This unstoppable surge of population plays a major role in giving boost to the real estate market.
Rapid commercial growth
The encouraged Foreign Direct Investment has laid positive effect on Mumbai real estate scenario. The property rates in the posh areas of Mumbai are simply out of the reach of common people. So, most of the property developers are turning their heads towards the low profile residential areas in Mumbai suburb's. Navi Mumbai has also emerged as a great investing option, with various upcoming projects are under pipe line for bridging the gap between the demand and supply.
On the road to be a Indian New York
The best part of is that it provides equal chance to all classes for making property investment. It is easy to buy a residential apartment in Mumbai within limited budget and earn handsome income by putting them on rent. Apart from private developers, Indian government has also taken commendable steps for the perpetual growth of Mumbai Real Estate.
Many new businesses are showing keen interest in Mumbai commercial property and the demand is touching new heights. While keeping all these factors in mind, it becomes quite obvious that the demand for commercial and residential property in Mumbai will go further with time. The high capital returns on investment are also guaranteed.
So, it's the right time to make some profitable decisions by investing in Mumbai Real Estate Market.