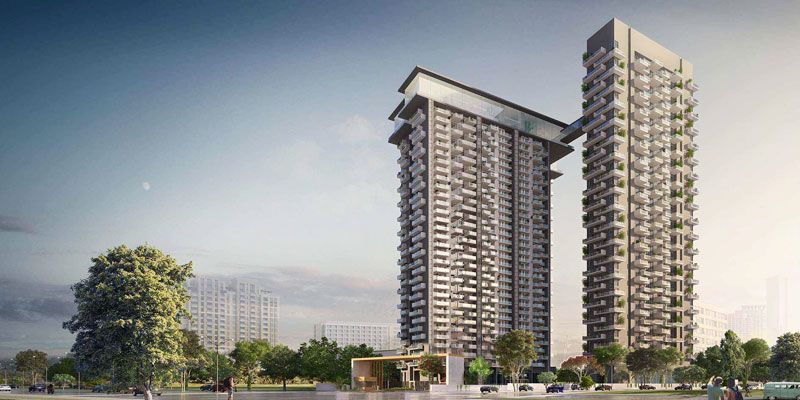 Before making a decision to move to a totally new destination from your previous one, you must make a calculated move. You must first know which place is the best for you to move to and why that place is suitable. But in case you are thinking of moving to Ghaziabad, then here is a take on where you should move to.
Where Is Ghaziabad
Ghaziabad is a newly developed residential city in the state of Uttar Pradesh but is considered to be a part of Delhi NCR. It has become the preferred destination of most people because of its closeness to the country's capital, New Delhi. Even people working in Delhi and Noida have made Ghaziabad their homes.
The Best Places In Ghaziabad
Some of the most popular and good places to live in Ghaziabad are:
Indirapuram
Vaishali
Kaushambi
Vasundhara
Raj Nagar Extension
Crossing Republik
Rajendra Nagar
What Do These Places Offer To Residents
These are some of the best places in Ghaziabad and they offer you some exciting facilities and amenities in their builder floors and high-rise apartments in various localities of the city. They also have good connectivity, banks, TMs, colleges, schools, IT companies, shopping malls, gyms, hospitals, health clubs and industries.
Top Area Of Ghaziabad
Ghaziabad, an area noted for its quality of living is famous for its housing complexes in Indirapuram. This is the reason why Real Estate in Indirapuram Ghaziabad has moved by many notches.
Indirapuram – One Of The Most Preferred Choices
Indirapuram tops the list of the most preferred areas to live in Ghaziabad. The reasons are many.
Commutation And Connectivity
Commutation between Ghaziabad, Noida and Delhi is relatively easy because of NH 24 that runs parallel to the area. Anand Vihar Railway Station and interstate bus terminals are at a distance of just 10 km.
Vaishali Metro Station is also at a distance of 4.5 km and commuting to and fro from the metro station to your homes is made easy by auto-rickshaws and e-rickshaws.
Housing And Living Facilities
House-hunting is never a difficulty in Indirapuram because of the many high-rises and apartments that have been built there for the easy accommodation of the mass influx of the working population. It is to find an accommodation of any budget type because there are low-budget, middle-budget and high-budget Flats for Sale in Indirapuram.
There are also many housing societies for you to choose from and these societies have all kinds of flats that one could choose from.
Additional Amenities
Some added benefits of the area are basic amenities and facilities like shopping malls & arcades, parks, gardens, hospitals, schools & colleges and even universities that have recently mushroomed there considering the fast growth of the locality.
Best Areas of Indirapuram That the Residents Can Choose From
Indirapuram is complete with so many good and quality living areas like:
Ahinsa Khand
Niti Khand
Nyay Khand
Shakti Khand
Vaibhav Khand
Abhay Khand
Top Schools And Colleges To Choose From In Indirapuram
There are many schools to choose from in Indirapuram. They are Indirapuram Public School, Nyay Khand I, JKG International School Indirapuram, Shakti Khand 2, GD Goenka Public School, Shakti Khand III, Delhi Public School Indirapuram, Ahinsa Khand – II, Cambridge School Indirapuram, Shakti Khand II to name but a few of the good schools there.
Among the colleges, one could choose from Indirapuram Institute of Higher Studies (IIHS), Nyay Khand -1, Jaipuria Institute of Management, Shakti Khand 4, Indirapuram and Jaipuria School of Business, Shakti Khand – IV.
Hospitals And Malls
The area becomes complete in itself with some top hospitals that can cater to every kind of person who visits there. There are general hospitals, hospitals for children and women.
While on the topic of malls, a resident need not worry about one because there are quite a good number of them there. They need not go out anywhere to meet their shopping requirements.
With so much to its credit, Indirapuram is easily one of the best choices that a new resident can make.