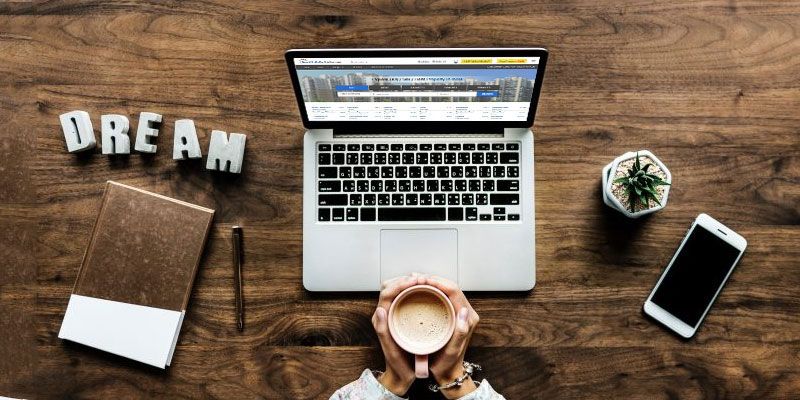 Working from home can be a little tough as it is much easier to get distracted when you are at home than when you are working in the office. So here are some tips on how to be more productive in this process.
Kick Start You Day Just Like You Used To Do-
The very first thing to keep in mind is to not go all crazy between the house and office work. Make sure you treat the office hours like the office hours. Whatever time you get before or after the office hours is your time. Do not try to mess with office hours and personal time.
Follow this rule for keeping things convenient and simple. Also, don't be lazy and begin your work late just because you are at home, similarly, after your office hours end don't keep working after that when you're at home. It's pretty simple, you would want to start your work on time, and even finish it in time.
Another important thing to keep in mind is, your family members should be cautious about your work too. Just because you are at home and working from home does not mean you will be available for any personal work. Your office hours should solely be your working time. After that, once that ends you are all free to be with your family and help them with the personal chores.
Keep all your important work tools nearby-
When you are in your office you have a lot of people to assist you with your work, but that is not the case when you work from home. The worst part is, when you are not in the office you have no one to assist you anymore. In case your laptop faces some problem and it stops working, or maybe you are just too tired and badly crave a cup of coffee. In these cases, you are the only source of help that you can look for.
When you are at home, you get to realise how much facilities you have in your office. In your office's absence, you realise it's worth. When you are working from home, make sure you have the proper access to the internet connection and Wi-fi connectivity. Keep in mind, that all the tools which enable the web are really important so make sure everything works perfectly, the messaging, video communication and all the other internet connections run without any glitch on your system.
Also, keep in mind that when you will be video calling your clients or colleagues your surroundings would be visible to them. So be prepared with that. Make sure your surroundings are worth receiving a video call.
Have a workstation and try to stick with it-
Since we have already talked about the work timing and its importance, it is time that we also discuss the office space and its importance. If you are running around your entire house with your laptop wearing pyjamas, you are killing all the productivity. By going around the house all the time, searching for your important things will make you unnecessarily tired. So, it is better If you have a workstation, where you keep all your work things and maintain the sanctity of the place.
Having one dedicated workspace is essential if you are working from home. Working in a house filled with random clutter will simply lead to dullness and lack of work. So it is better if you just clean the room to have a particular area for working and use it accordingly. That way working in a clean, and spacious workspace will be much more calming and relaxing.
So, it is highly recommended that you keep your workspace secluded from the rest of your house. That way your workspace remains clean, and in a condition where you can accept video calls and work without any interruption.
Lastly, during these times of distress, Real estate India wishes you have a safe and productive work from home. May you be as active and punctual with your work as you were in your office. Follow the above tips and have productive work from home.