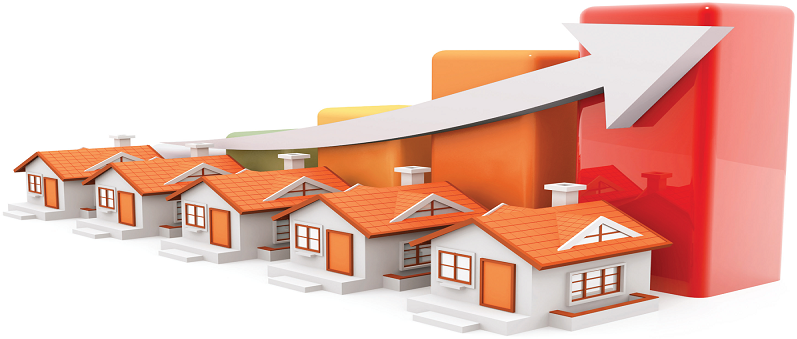 Real estate investment is full of uncertainties but, if you wish to play it safe and get high returns from your investment then Gurgaon real estate is where you should place your bets. In past years, investing in Gurgaon has proven to be more beneficial than other locations in NCR like Noida, Faridabad, Ghaziabad, etc. Thanks to the high standards of living, increasing property demands, employment opportunities, and speedy infrastructural development, Gurgaon is being favored by both property builders and buyers. While the builders are coming up with world-class projects to fulfill the growing real estate requirements, the property seekers are also investing in 3 or 2 BHK flats in Gurgaon while expecting high returns from them. If you are having double thoughts about investing in Gurgaon real estate, the following points will clear all your doubts.
Affordable Prices:
By the end of 2018, Gurgaon's share among all the newly built properties in NCR was calculated to be 52%. This eventually created a supply-rich market and in order to deal with it, builders have set affordable prices for those properties to attract more buyers and clear off the built-in inventory. You can easily find affordable commercial spaces as well as residential flats, plots, apartments etc., in Gurgaon at its prime locations like Sohna Road, Golf Course Extension Road, New Gurgaon, and many more. Moreover, owing to the upcoming expansion projects in Gurgaon, the property rates are predicted to appreciate to a great extent in the next few years. So, investors can buy property at a reasonable lower price now and enjoy high returns in just a few years.
Upcoming Projects:
Dozens of projects are planned for Gurgaon to take its infrastructural development to a whole new level. However, the one project that is getting the most attention is Dwarka Expressway. Starting from Dwarka sub-city and ending at Khekri Dhaula Toll in Gurgaon, Dwarka Expressway will make it easy for travelers to commute from Delhi's Mahipalpur, IGI, Dwarka, and Brijwasan regions to Palam Vihar, and other sectors of Gurgaon. Although delayed for many years, this new corridor is near completion. Its completion is expected to soar the property prices in Gurgaon as it will improve the connectivity between these 2 cities and more people would be interested to reside there. Investing in Gurgaon real estate, before the completion of this project, is a wise choice as you can enjoy the skyrocketing returns soon after the completion.
High Rental Value:
Being an IT hub, Gurgaon attracts engineers and other professionals from different parts of the country. Majority of them relocate to Gurgaon and look for rental homes with good amenities and facilities. Thus, finding a tenant in this city is not a back-breaking task. And the plus point of investing here is that they are ready to pay a higher rent if the homeowner is offering world-class facilities apt for the high standards of living they have been looking for. Investing a residential property like 2 or 3 BHK apartments in Gurgaon and setting it up for rent would not just get your monthly income but also promise high rental value.
High Appreciation Rates On Card:
The major purpose of the investment is to get higher returns from it. And keeping in mind the current real estate condition market and price trends of Gurgaon, it is wise to invest there. Looking at factors like the establishment of new company & universities, high standard of living, upcoming projects, and seamless connectivity with national capital Delhi, it can be easily said that the appreciation rate of property in Gurgaon is sure to see an upward slope in coming times.
Top Locations to Invest in Real Estate in Gurgaon
In past years, Gurgaon has become the center of attraction for property investors and the reasons are pretty obvious ones like higher returns, infrastructure, affordability, etc. If you are planning to invest in Gurgaon real estate then here are some of the prime locations that you must consider:
Sohna Road
New Gurgaon
Golf Course Extension Road
Dwarka Expressway
Mehrauli-Gurgaon Road
DLF City
Southern Peripheral Road
Investing in real estate in Gurgaon is surely a great decision and all the points mentioned above prove why. Owing to the upcoming projects and increasing demand for properties, well-known real estate experts have predicted that there are high chances of appreciation in Gurgaon's real estate value. So, if you are looking to invest in real estate then Gurgaon will certainly get your money back with great interest.