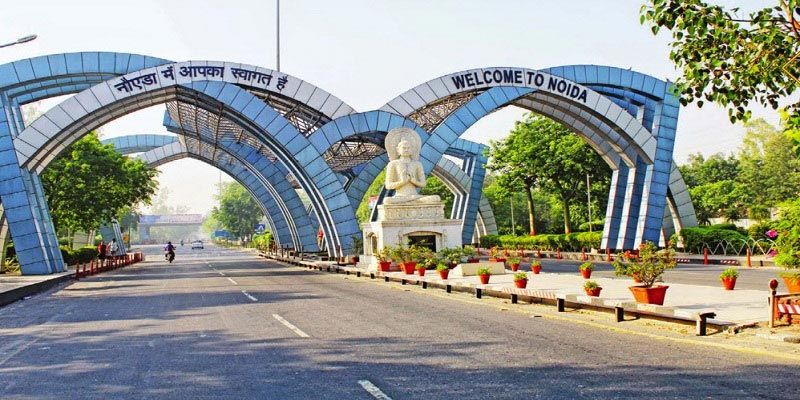 Noida, a satellite city of Delhi, is a current hot spot for the real estate investors. And a proof of the same is the speed with which individuals, corporate houses, and institutions are draining the large inventory of residential and commercial projects created by top builders and developers in Noida. Investing in Noida real estate is one of the most effective ways to yield a higher return at a lower risk and volatility. While investing in property, many factors like property demand, valuation, appreciation rate, infrastructure development etc., play a crucial role in making the investment profitable, and Noida real estate qualifies on all these parameters. It has all the factors that make any real estate market an investor's market. The reasons listed below show why Noida real estate is a great market to invest.
High Market Demand: An important factor to consider while making property investment is the demand in that area. To drive the property prices up, it is important that the demand be higher than the supply. The demand graph for property in Noida has seen an upward slope for the past many years. The city has witnessed some exceptional project launches and received matching sales for these projects due to the high demand. According to a survey done by India Reports, Noida has experienced an exceptional demand in residential units in the past four to five years. The affordable price, growing infrastructure, and increasing connectivity in Noida will keep the demand graph in this city soaring high, thus making it a productive investment hub.
Comparatively Cheaper Valuation: One of the biggest reasons to invest in Noida real estate is because property in this city is still available at an affordable price. Unlike the neighboring Delhi or Gurgaon, Noida has not saturated and has a comparatively cheaper valuation. New projects are being constructed by top builders and developers in Noida and Greater Noida and with a slight negotiation on the part of the real estate agent in Noida can help the investment seekers property at a cheaper value. The top real estate agents in Noida who have made comparative studies about the city's price trend believe that Noida still has a cheaper valuation as compared to other Delhi NCR regions. Nikhil Hawelia, Managing Director of Hawelia Group says, "Moreover, in comparison to more crystalized markets like Gurgaon, the city is still more affordable in comparison. Given that the government authorities are addressing many of the regulatory hurdles, it is expected that Noida market will fare better and appreciate in value over a period of time."
High Property Appreciation Rate: Noida is one of those real estate markets in India where the property rates are growing at a fast rate. This makes this satellite city ideal for appreciation. With property appreciation rate as high as 30% a year in some locations in Noida, property investors can rest assured that their investment will certainly fetch high returns in future. The current valuation of property in Noida may be cheaper but the prices are sure to soar high in the coming times.
Growing Infrastructure: The infrastructure of a city plays a key role in the real estate market's investment potential. Growing and developing infrastructure ensures one thing: the price of property in the city will continuously see a positive growth. The social and physical infrastructure of the city is fast growing to incorporate some world-class projects like Noida-Greater Noida Metro, multi-level car parking in Sector 18, underpass between Sector 60 and 61 and another underpass between Sectors 94 and 95. The property dealers in Noida believe the adjoining sectors like Sector 74-78, sector 32, and sector 150 to be most promising for investment. Be it shopping malls, hospitals, educational institutes, or corporate hub, the infrastructure of Noida has grown by leaps and bounds in the past few years. This growing infrastructure would ensure a steady growth in the property price in Noida and make it an ideal location for real estate investment.
Noida is indeed an attractive location for those who wish to see their investment double in real estate in near future. Its proximity to the capital Delhi, seamless connectivity to nearby areas, expanding the metro network, and growing world-class infrastructure not just make this city ideal for residing but also great for investing money in real estate.