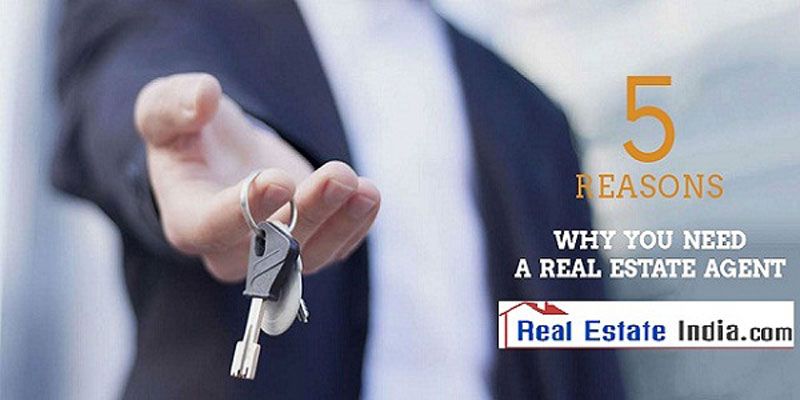 Your search for selling, renting or buying a property might feel exciting in starting but can really turn into a nightmare if the things don't go the way you've planned. Your unplanned hunt can ruthlessly sap you of your time, energy or money leaving you discouraged. During this challenging time, you may realize how difficult it can be to sell, rent or buy a property and pray for some miracle to happen.
You need not undergo any nonessential pain or wait for any miracle, instead contact a right person to help you out: A Real Estate Agent! When it is about selling, renting or buying some property, a real estate agent can benefit you in many ways saving you both, time and money. Whether you are a buyer, seller or renter, wouldn't it be beneficial to make a real estate agent a part of your hunt? Know what an agent can do for you.
Can Avail You Desiring Options in sufficient time
A good real estate agent is skillful and carries adequate knowledge of the real estate market. They can guide you about housing prices, council fees, demographics, schools, public transportation and parks. There are also well-researched agents who can help you better than other average agents, providing you different options in sufficient time. Choose an agent as per your convenience as average agents can also do well.
Can Help You Frame The Right Pricing Decision
A real estate agent won't dominate your decisions of setting up prices, but they will make their suggestions as per the hidden prices, facts and figures so that you can come up with a reasonable price. They will inform you about the current market demands and supplies, regional status and history. With this knowledge, you'll find yourself confident enough to sell or buy a property at a great price and earn profit.
Can Efficiently Promote Or Market
A real estate agent advises you on how you can rent, sell or buy a property in a short span of time. They also suggest adopting advertising and marketing to help you meet your desiring results. Marketing plans can involve marketing through numerous channels. You are advised to have a look at the marketing strategies which each individual agent can follow differently. A good real estate agent uses marketing strategies in effective ways.
Answers Customer-Queries Before And After The Deal
If you get any query before, at or after signing the contract, the real estate agent will be ready to answer you. Answering to customer-queries is an important part of their job, which they can't afford to overlook. So, they try their best to satiate your curious or perplexed mind as well as possible, as they know the value of customer satisfaction.
Carefully Deals With The Paperwork
Selling or buying a property goes through the legal formalities of paperwork and registration. It's a job of a real estate agent to carefully go through the documents and handle the administrative responsibilities of a sale. While going through your documents they make sure that they don't fail to notice any important detail. This saves you time, and also from the troublesome paperwork.
Conclusion
While leaving your workplace after a hectic day, you suddenly remind yourself that you have to find a seller or buyer for some property. Now arises a conflict as one voice in your mind says, "You've got very tired today, why not do it tomorrow?" and the other voice says, "No chance, you know it's urgent". You know what a real estate agent can end this conflict. You simply need to contact them.