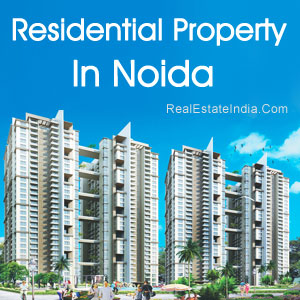 It was drastically growing population that caused the expansion of Delhi's boundaries. As a result of that expansion, today the National Capital Region' of Delhi boasts of several prominent residential projects. Several surveys establish that property seekers all over India are very keen on Buying Residential Property In Noida. And the high demand for Noida Property has resulted in the increased rates of apartments, plots, houses, etc. in the area. So, what are factors that are attracting property seekers towards Residential Property In Noida? Continue reading and find the answer.
Excellent Infrastructure Facilities: The best part of Noida is its world-class infrastructural facilities. Apart from having excellent metro and road connectivity, this city boasts of well-developed civic infrastructure. Water supply, drainage system, underground power infrastructure and all such basic amenities are made available to all the residents in different parts of Noida. Besides, unlike the areas within Delhi, Noida doesn't have issues of power failure.
Numerous Job Opportunities: Today, there are several leading companies functioning in the remote areas of Noida. It won't be an exaggeration to term Noida as a hub of IT/ITeS and BPO. Besides, several media houses are operating their channels, production houses, publishing houses and radio stations in Noida. With numerous job opportunities, it is likely that people are keen on Buying Residential Property in Noida.
Affordable Real Estate: Even as the price of Property in Noida has considerably increased in past few years, yet it is fairly affordable to people with low incomes. The property rates in various parts of Noida are relatively lesser as compared to that of the property price in South Delhi. In several Noida Extension regions, property seekers can easily find affordable locations' with properties priced at approximately INR 3,000 to 4,000/ square feet.
Improved Quality Of Life: The state-of-the-art Sports City, Golf Courses, Night Safari, Formula-I track, Expo Mart, Skyscraping Malls, etc. are some of the developments that clearly indicate towards improved quality of life of people living in Noida.
Apart from the above-mentioned factors, constant commercial & industrial developments, proximity to Delhi, excellent educational facilities, etc. are some of the factors that have drawn the attention of property buyers towards Residential Property In Noida.