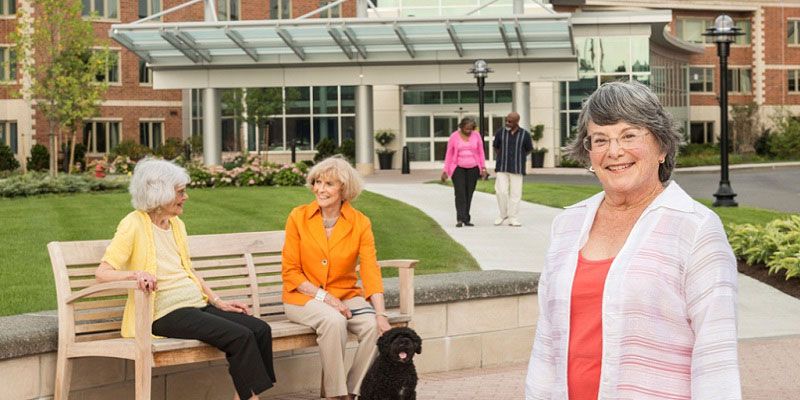 As soon as individuals approach their retirement age, they start hunting the best residencies for residing post-retirement. They know that in order to retire peacefully, it is imperative to purchase a retirement home away from the humdrum of the city life near your loved ones so that you are always a call away from them. Consulting property dealers, approaching realtor/consultants etc., sound quite simple for finding the right property and purchasing it. But folks, it isn't as effortless as it sounds. The present-day era is a fast-paced era where prior planning bears the fruit for the individual. That's a major reason why the middle-aged professionals are immersed in making a long-term plan for the rest of their life after retirement. They are not just searching through various options but also investing their money wisely so that they save enough for their dream retirement home. So, if you're entangled in the hassle of buying a retirement individual house in India, make sure you go through a special list that we've compiled down here.
Before You Choose A Retirement Home
Here, you'll know all the secrets to buy the right individual house for spending your life without hassle post-retirement. Let's commence.
Location: It is advisable to avoid retirement residential properties at far off locations. Though they are affordable and have a spellbinding quietude and scenery, commuting to & from such locations is usually a hassle. Many times, one has to cover a fair distance for reaching the nearest bus stand/metro station. Moreover, you cannot expect yourself driving cars or riding bikes in old age. Thus, choosing an individual house in close proximity to the market and hospital in the neighborhood is a wise option.
Security & Crime Rate: Security matters for all, especially for the old-age couple that reside in individual houses in India. You should choose a residential society or blocks that proffer 24-hour security to all residents. Since break-ins and acts of burglary are common across the globe, the aged are the soft targets for criminals. Thus, choosing an individual house located in an area with the minimum crime rate and appropriate security systems like CCTV surveillance, gateman, and a security guard that bring peace of mind.
Maintenance: As an individual advances towards his/her retirement age, the tolerance for cleaning the domestic drain and raking the backyard goes out of the window. People usually find it hard to manage these things and jobs related to them. So, if you have plans for spending your rest of the life in an individual house in India, consult a realtor prior to making an investment. Never go for a property with spacious rooms as you may end up hurting your limbs by putting in extra efforts to clean them. Choose a residential property that requires minimum maintenance.
Pet-Friendly: If you've been a pet-parent for a prolonged time, always consider your decision of choosing a property wisely. Always evaluate the pet-friendliness of the property location. Since a strong emotional bond is created with a pet, the companionship provides amazing health benefits. You should understand the availability of the veterinary for your 'furever' pal in case your pet doesn't keep up to its health.
See also: Buying A Home After Retirement? Keep These Things In Mind
The Bottom Line
Retirement is meant to get a buzz out of life, but, one wrong move in the investment can spoil the plan. Thus, thorough research on the areas and listings where you prefer retiring is a must. When in dilemma, turn to a financial advisor as investing in the retirement home is imperative. Compare various projects and the facilities they proffer that befit your requirement. Not only this, but calculate the final cost of acquisition for avoiding the financial restraints.