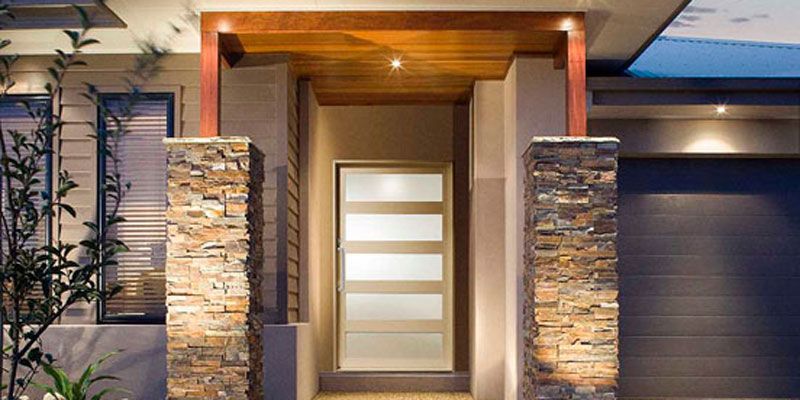 VASTU SHASTRA is the ancient science of architecture based on directional alignments and abiding essence, thing, object, article, goods, wealth, property, etc. However, some people tag it to superstitious beliefs, while it is actually a scientific method that maps the ways for getting positive energies in your workplace or living place. If a structure or landscape is designed properly, Vastu can impart growth, success, and happiness in many aspects of life.
According to Vastu Shastra, home is considered as the dwelling place of Lord Ganesha, Goddess Lakshmi and Goddess Saraswati. It is said to be comprised of five basic elements i.e. earth, water, air, fire, and space. Based on these elements, Vastu Shastra helps to attract positive energy. For this, it's important to focus the direction of particular objects and rooms, dimensional accuracy and positioning of the entrance gate in accordance with the predefined rules. This article discusses some tips for a prominent part of the house i.e. the Main Entrance and offers Vastu guidance for the same.
Vastu Tips For Main Door Entrance
After performing the Vastu Puja, an auspicious day must be selected for fixing the main door
Divide the width of the building in 9 equal parts to determine the exact location
Door should be fixed from the fourth section in the right side to the sixth section in the left side while facing the house
Cardinal orientation has its own effects as per the directions such as,

North and West bring wealth in your life
East is for all benefits
South stands for liberation

Accurate location of door is need to focus on for the activation of positive energies in surroundings
Do not locate doors in room's corners
In comparison to the other entrance doors of the house, the main door should be the largest one
Fix external doors in a straight line in a building
Entrance Door should be on the same side of the main door
Avoid direct facing of the opposite house
Front door must not face any demolished property
Don't keep any underground tank under the main entrance
Gate should be made of wood from Teak, Honne and Matti instead of wood from Peepal and Coconut
Vastu pundits recommend avoiding the self closing doors which are available in the market nowadays
Decorate the doors with auspicious signs of Lord Ganesha and Goddess Lakshmi to bring good luck in your family.
Vastu Shastra is trusted for bringing peace and happiness in the lives of many people, since ages. Therefore, for your own betterment apply the Vastu Shastra in designing an important part like the Main Entrance for your home.