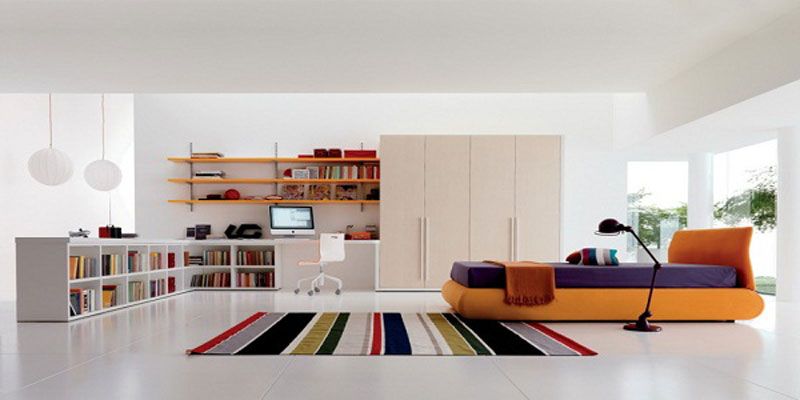 The science of Vaastu Shastra deals with the effect of the surroundings or negative vibes on your life and its various aspects. Designing a house as per Vaastu ensures good health, good financial condition, better concentration and harmony among the members of the house. Hence, it is extremely important to design your home as per the Vaastu Shastra directions.
Different rooms of the house are set up differently according to Vaastu Consultants. In this write up we will offer you Vaastu suggestions for study room, which is the most important area for a student in the house. Often, many students complain that they are not able to concentrate on their studies for long, or they do not get the desired results in spite of their sincere efforts. The solution to all these problems lies in Vaastu Shastra. Some of the useful suggestions for Study Room are as follows:
There are certain directions that are considered to be auspicious for study such as East, North or North-East. By locating your study room in one of these directions, you can greatly improve your concentration level.
Similarly, place the study table facing the East or North direction.
Make sure that the study table does not stick to any wall and there should be open space in front of the child as it facilitates the coming in of new ideas.
There should be a solid wall behind the students' back as it provides a support system to them.
One should also take care of the size of the study table. A too small study table proves to be uncomfortable while too big table hampers the working capability of the student.
The shape of the study table should either be square or rectangle.
The book shelf should also be placed in North, East or North-East direction.
The book shelf should not be placed above the study table as it creates undue stress for the student and it should not be burdened with a very large number of books.
The centre space of the study room should be kept unoccupied.
The walls of the study room should be painted with light colors as it increases the learning capacity of the student.
You should take proper care of the lighting of the study room. Sun light is a source of positive energy; hence windows should be there in the North and East direction of the study room.
The students should not study directly under the beam of light as it creates unnecessary pressure on them.
There should not be any mirror or reflective surfaces in the study room as it doubles up the work load.
There should not be a toilet above or below the study room.
By following the above mentioned Vaastu suggestions, you can witness an increase in the concentration level of the student in your home. The efforts of the child will surely turn out to be fruitful.