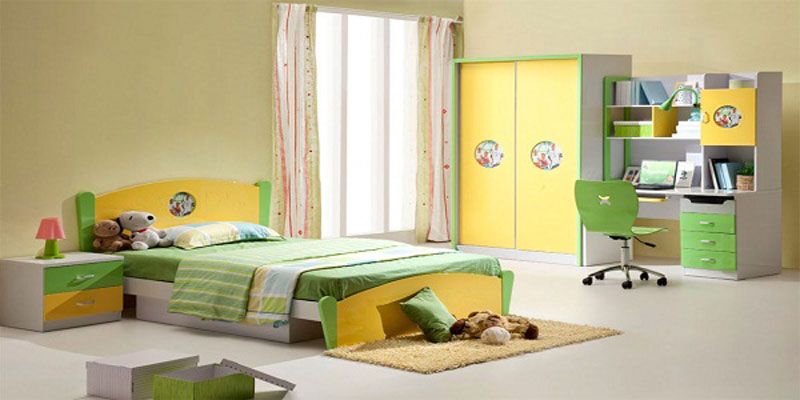 Vastu Shastra is fast gaining prominence among the masses, owing to the proven results that people have seen. Many parents make sure that their kid's room is in strict compliance with Vastu norms, for a blessed and prosperous life. Vastu has a direct influence on the surrounding energies and arranging the kid's room as per the Vastu norms, protects your child from negative energies. Nowadays, most real estate agents and property dealers offer Vastu Services as a part of their service portfolio. This depicts the rising popularity of Vastu Shastra among the people and most of them want their child's room to be done in accordance with Vastu. In this blog, we bring forth few Vastu tips for your child's room:
Furniture:
The bed in children's room must be in the south-west corner.
The furniture should be few inches away from the walls, while cupboards and cabinets should be in the south or west direction.
Study Table:
The child should face east, north and northeast while studying. It is believed that this arrangement boosts memory and concentration and invites new ideas. Lots of books create a clutter and add to the mental pressure.
TV and Computer:
While it is advisable that the computer and TV should not be placed in children's room, it is recommended to place the TV in southeast corner and computer in north direction, if necessary.
Doors and Windows:
The door of children room should be located in the East or the North, while the windows must be ideally situated in the East and North of the room.
Lights:
Lights must be at the southeast corner as it is good for health and generates positive energy. Sharp lights and spotlights are not recommended as it creates mental strain.
Color Scheme:
Colors significantly affect the mood and psychology of the child. Green color is highly recommended for children's room as it signifies freshness, peace and increases brainpower. By following these guidelines, one can ensure that not only does the child have improved academic performance but also experiences a happy childhood in all other spheres of life.