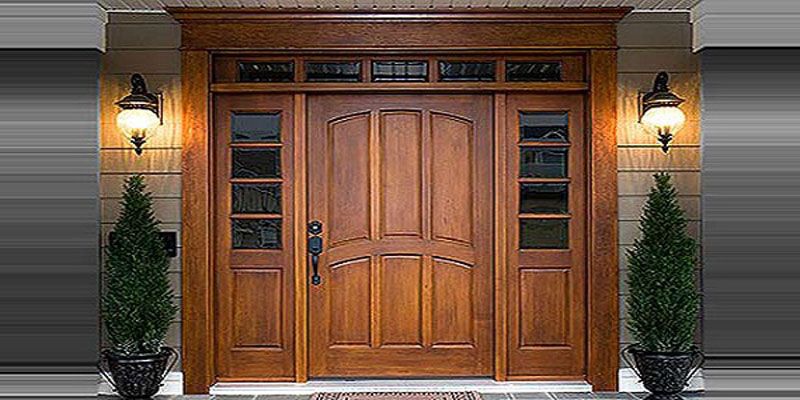 The Main door or Entrance of a home or office gives a certain idea about the rest of the property and its occupants. It can create a strong impression of the outsiders or those who visit. Designing the Main Door Entrance as per the Vastu principles is an essential part that must not be overlooked as it play significant role in happiness and success of the occupants. Many people think that Vastu is related to superstition but the truth is that Vastu is a science which guides on how you should design your building so that it attracts positive energies towards you.
Location Of The Door:
The main door should be erected on an auspicious day after doing the Vastu Puja. For selecting the particular location of the main door, you can divide the width of the building in 9 equal parts. The main door should be fixed from the fourth section in the right side to the sixth section in the left side while facing the house. Though there is no compulsory rule for the location of the main door as each location has its own effects - North and West bring wealth in your life, East is all for good benefits and South represents liberation. But according to the experts, East, West and North direction are more beneficial for the dwellers.
Specifications For The Main Door:
The entrance door should be on the same side of the main door.
The door should not be located at the corner of the room.
The main door should be the largest as compared to the other doors in house.
If there are two external doors then they should be placed in a straight line.
Decorating the doors with auspicious signs and pictures of Lord Ganesha and Goddess Lakshmi brings good luck to the family.
The entrance door should not face any demolished or abandoned property.
There should not be any tank under the main entrance.
The self closing doors which are available in the market these days should be avoided.
Avoid Peepal and Coconut wood for the main door instead you can use wood from Teak, Honne and Matti.
Once you design your house according to Vastu, you can see your life changing for the better. There are vastu shashtra experts who can counsel on this. They design every part of the house perfectly according to Vastu Shastra and mostly begin with the main door entrance as it is the most important part of your house. The main door of your house should be perfectly located so that positive and beneficial energies enter your house.