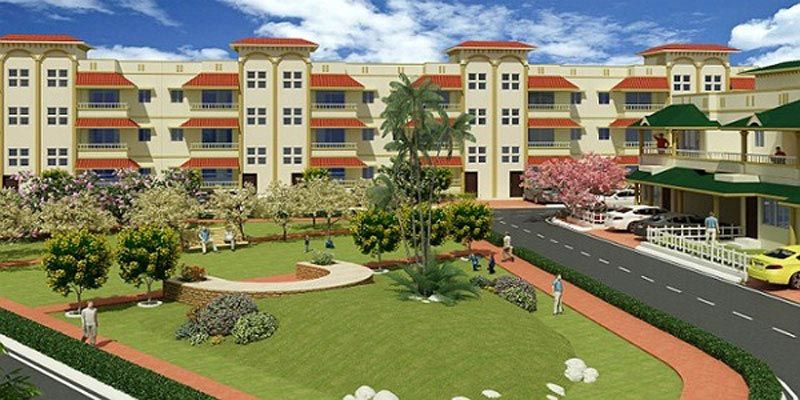 Bhiwadi, located in Rajasthan is a metropolitan area and is very close to the national capital of India, New Delhi. Nowadays a number of companies and industries are cropping up for various purposes. The advent of such industries has led to a surge in the number of individuals coming to this area, bringing about a remarkable increase in its real estate market. Many realtors like Omaxe, UIT, Kajaria and RHB have established their hold in Bhiwadi. A hike in the price ranges of real estate market is evident, and this has helped the realtors in reaping huge benefits owing to the increase of commercial and residential properties in this region.
A number of online portals are available from where you can get the right information about real estate properties, in case you have a plan to book one. It is always good and safe if you search about such properties from a secure online portal. In such portals there is a proper listing of all those companies that offer assistance in purchasing, selling and renting both commercial and residential properties in Bhiwadi.
Industries in Bhiwadi:
Bhiwadi is a fast developing town and offers its inhabitants all sorts of life amenities that are essential. The city extends over 5300 acres and boasts of about 2700 large scale, medium and small scale industries. Industries like steel, electronics, engineering, pharmaceuticals, cables, textiles, printing units, rolling mills, and herbal care units have entrenched a base in the city. With the soaring rates of properties in NCR, realtors are thinking of opting Bhiwadi due to its perfect location on the Jaipur-Delhi highway.
There are 15 industrial and commercial areas in Bhiwadi that have been put up by the Rajasthan Industrial Investment Corporation that can support over 300 and more medium and large scale manufacturing units. Top firms and industries like Omax and Kajaria Housing have decided to set up Special Economic Zones (SEZ) which will increase the employment opportunities of the residents. Ashiana Housing has also contributed by establishing residential properties and malls in the city, adding debonair to Bhiwadi.
The city being located on the national highway region has confirmed its scope to be the next infrastructural hub like Gurgaon. Its exceptional connectivity with Delhi also makes it a much sought after place for realtors. A plethora of apartments and flats have been recently established in Bhiwadi.