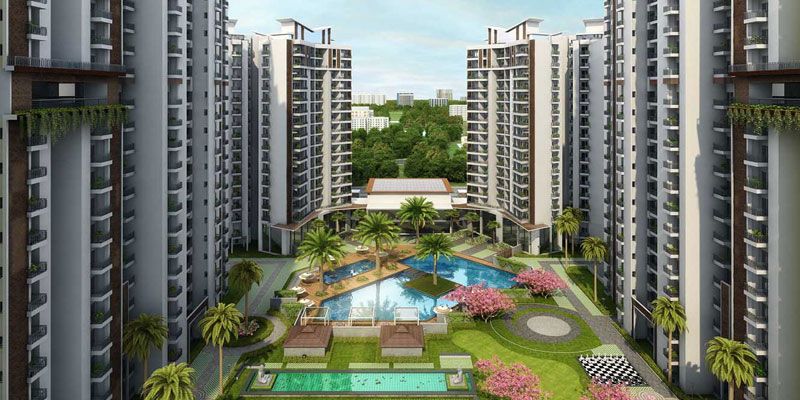 New Okhla Industrial Development Authority or Noida is considered a planned city, belonging to the state of Uttar Pradesh of North India. Noida happens to be a satellite city of the capital city and also a part of NCR or National Capital Region. Under the act of UP Industrial Area Development Act, of the year 1976, the city of Greater Noida was built as an extension of the city of Noida.
This city is at a distance of 30 kilometres from New Delhi and requires 30 minutes approximately via Noida-Greater Noida Expressway.
Greater Noida West
Greater Noida West is a portion of Greater Noida. It is comprised of 16 villages namely Khairpur Gurjar, Devla, Shahberi, Patwari, Bisrakh, Ghanghola, Roza-Yakubpur, Itadia, Haibatpur, Aminabad, Maincha, Asadallapur and Chipyana Buzurg. From late 2012, this city was officially being called Greater Noida (West) and over time this place grew for being developed as a hotspot for the real estate sector.
Greater Noida West in recent times is growing as the nerve centre of NCR as a place for acquiring affordable housing. With a steep curve denoting a higher rate of immigration to the urban areas, the demand for 1 BHK Flats for Sale in Greater Noida West has always been observed. The need for affordable homes for middle-class buyers that comes with a comfortable lifestyle has been realised quite importantly.
Thus a number of real estate developers are seen coming up increasingly with a wide range of affordable housing projects, which are very easily accessible by a large portion of the buyers, in Greater Noida.
State of Infrastructure
The locality of Greater Noida West is spread over a large area. Techzone IV and Knowledge Park are very easily accessible from this place. This happens to be one of the main reasons Greater Noida West is gaining popularity for the small flats comprising of 1 Bedroom-Hall-Kitchen setup and 2 Bedroom-Hall-Kitchen setups. Water, power and road, the three main aspects of the infrastructure of a city, are provided and maintained by this place's municipal authority.
Other than the Noida-Greater Noida Expressway, many other options of connectivity are available in Greater Noida West. Noteworthy of these options is the extension of the Delhi Metro, which connects the remote areas of Greater Noida. These connectivities have eventually developed the growth prospects of the city of Greater Noida West.
Real Estate in Greater Noida West
The value of the properties in NCR highly depends on the connectivity it shares fir travelling to Delhi. The connectivity of Greater Noida West has developed at a greater pace ensuring smooth connectivity to the capital city. This has encouraged the real estate sector big time. Hence according to the expert's opinions, investing in the real estate of Greater Noida West at present is a good decision.
With increasing population and developing infrastructure, this place would become an investment hub in no time. This city possesses a large option of inventories of different ranges that invites prospective investors of every category. The clients can choose among the available flats for sale in Greater Noida West as per their budget. The fast pace of improvement ensures the good resale value of these properties in future as well.
Price Range of Properties
A large number of developers have planned and developed the prospective areas of Greater Noida West. Most of these builders offer quite a reasonable rate for the 1 BHK and 2 BHK flats. It is estimated that in the coming years around 2 lakhs of residential units would be delivered providing shelter for approximately 10 lakh people.
The trend of prevailing price rates of Greater Noida West is rupees 1136 to rupees 18667 per square foot. This price range has experienced an appreciation of 18.4 per cent in the last few years. Around 88 localities in Greater Noida has experienced an upward trend in prices. The most expensive property enisted in Greater Noida till date amounts to rupees 66.50 crores.