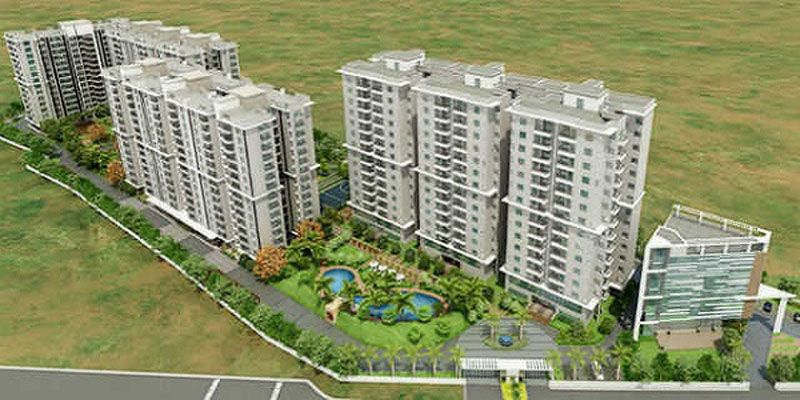 Flaunting the reputation of being one of the best-planned cities in India, the architecture of Jaipur is simply phenomenal. The fact is hard to deny that Jaipur is emerging very well on the 8. The all-new haven for the investors, Jaipur is one of the best places for investors to yield more profit. Let's take a dive into the real estate market of Jaipur to know more about what's going on!
A Sincere Glance At The Residential Property
Fashioned by a ratio of 60:40 of investors and end-users respectively, the residential real estate market of Jaipur is flying high. Moreover, the recent reports have also stated that the determined supply along with the absorption lies in the price bracket of Rs. 2,000 – 4,000/sq. ft. in Jaipur. Following are some of the new residential projects launched in the "pink city".
New Residential Projects in Jaipur:
Gurushikhar Apartments, Tonk Road, Jaipur
Wish Empire Uma Aangan, Ajmer Road, Jaipur
Rangoli Greens, Vaishali Nagar, Jaipur
Samriddhi Seven Heaven, Vaishali Nagar, Jaipur
Siddha Aangan, Ajmer Road, Jaipur
Iconic Residency, J.L.N.Marg, Jaipur
Gangaa Kotecha Royal Essence , Vaishali Nagar, Jaipur
Flourishing Commercial Property
The commercial property of Jaipur already bloomed the time landmark structures like World Trade Park were erected. Right from trading facilities, 5-star hotel, retail, trade and business spaces, an auditorium and a convention center, art gallery and museum, everything is right there under one roof.
Not just that! The burning mega Real Estate project of Jaipur is Mahindra World City project undoubtedly. This project is in association with RIICO that includes Rs. 10,000 crore. Expanded towards the area of 188 acres in Phase I, Mahindra World City is a multi-product Special Economic Zone. Plus, it is supported by prominent ITs like Infosys and Wipro Technologies
The Best Zones Of Jaipur To Invest In
Although the entire face of Jaipur's real estate is changing, few areas such as Bani Park, Gopalpura Bypass, Kalwar Road and some others are stars of the show. Following are some of the chief investment zones of Jaipur along with their appreciation:
Gopalpura Bypass with 35%
Bani Park stands with 30%
Kalwar Road with 19%
Jagatpura stands with 17%
Mansarovar stands with 17%
Vaishali Nagar stands with 16%
Sirsi Road & Nirman Nagar have shown a capital appreciation of 11% from Q2 2013- 2014
Blessings Showered By Jaipur Metro!
The time Jaipur metro launched, there was a handsome hike in the circle rates of the realty of the city. In addition to this, the capital value flew by more than 28% in areas such as Shyam Nagar and more than 36% in areas namely, Civil Line.
Moreover, localities in Jaipur like Mansarovar have witnessed an increase in the price of the 3BHK apartment (which extended over 1200-2000 sq. ft.) from Rs 30 lakh to over Rs 1 crore. Additionally, the rental markets have also witnessed an upsurge. Places such as New Aatish Market, Shyam Nagar, Civil Lines, and Vivek Vihar to name a few have seen a superb growth. Thanks to the adjacent metro line!
Right from good infrastructure to superb connectivity to the noteworthy infrastructural projects and whatnot, the real estate market of Jaipur witnessed an increase of 9% where 60% of the market is driven by investors and the rest by the end-users.