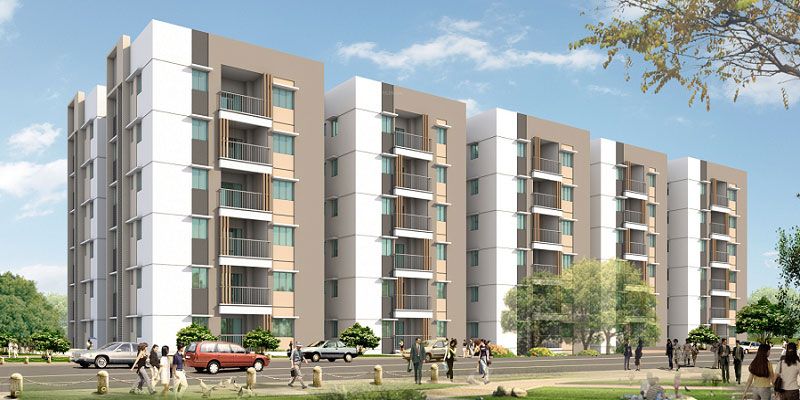 Hyderabad is one of the favorite places for people working in MNCs or the IT industry in the country. It is the most famous city in south India just after Bangalore. The city has some high-class facilities like international school, metro connectivity, international airport, and other public transportation facilities, etc.
What else one needs to live in a city?
As the capital city of recently formed Indian state Telangana, Hyderabad is impressively well-planned. The cost of living is very low in this city, especially when it is compared to other cities like Pune and Mumbai. Not only Infrastructure, law, and order are also admirable here. Sprawled nearly 625 square kilometers, Hyderabad has the metropolitan population of about 7.75 million and is the 4th most populous city in the country. So if you are planning to invest in a property in Hyderabad or to move here, you should do deep research to find the location that is suitable for you the most. Let's have a closer look at the below-mentioned places in Hyderabad where you can live.
• Jubilee Hills:
This location is one of the expensive residential areas in the country. It is situated 2 km away from the IT central hub of HITEC city and is equipped with a good transportation system. Here you can have a considerable quality of life. The majority of people who live here belong to high-class society such as business tycoons, politicians, film actors, etc. This place is one of the best residential places in Hyderabad.
• Banjara Hills:
Banjara Hills is the commercial center and upmarket locality of Hyderabad. This location is the most populated area in the city. Apart from enjoying excellent academic facilities, one can find many top-notch hostels and shopping malls in this area. The most uncommon part of this place is that- the area is separated by its road number. The road number begins from 1 and ends at 14.TSRTC that connects Banjara Hill with rest parts of Hyderabad. This area is definitely a worthy place to live.
• Miyapur:
This area is an urban hub with multifaceted amenities. It has a lot of opportunities for individuals who want affordable residences. The area is also being developed into a high-rise dominated location with executive residences and large corporate house offices. One can find headquarters of major pharmaceutical, IT, apparel and industrial unit here. The main improvement in the infrastructure in this area is the metro connectivity that connects the area to other important locations of the city. The metro connectivity made Miyapur the most preferred location to buy the property.
• Gachibowli
It is the suburban area of Hyderabad. As it is near to the IT hub, Gachibowli is a preferred residential location for IT professionals. Companies like Microsoft, Accenture, TCS, and Amazon are amongst the many that have their offices in this location. The price of residential apartments and builder floor apartments is not too high in this area which makes living in this area an excellent option.
• Manikonda
This area is also a suburban area of Hyderabad. It is well-known for its development in the commercial and residential sectors. Many IT companies have their headquarters in Manikonda. As there are more commercial hubs, shopping centers and multiplexes are opening up in the area, it is one of the best residential locations in Hyderabad.
• Nallagandla
This place is broadly known for its residential sector. This place is the best place for those who have come to Hyderabad for a job or for any temporary purpose. People will love this area for the facilities it offers, and the affordable cost of the properties. One can also find many average segment villa projects in this location.
Besides all the above locations, one can also find extremely good properties in areas like Uppal, Kukatpally, Abids, Begumpet and many more in Hyderabad.