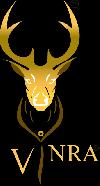 154 Property for Sale|11 Property for Rent|2 Project
Operating localities : Malur, Adugodi (Chikkadugodi), Shivaji Nagar, Mahadevapura Ind. Area, Vimanapura, Hebbal (Hebbal Byatarayanapura, Vayunandana Nagar), Jakkur, Sanjeevini Nagar, ...
Vinra Group is a prominent Land Banker, Builder & Developer. We provide end to end real estate market solutions to clients with client satisfaction. Ours is a private limited company registered under the ROC & we are providing ...