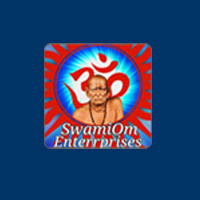 Swamiom Enterprise
Sr.No. 20/21, Tirupati Heights Office No.16, Near Pawar Hospital, Balaji Nagar, Dhankawadi, Maharashtra
Operating localities : Pune - Ambegaon, Ambegaon Budruk, Aundh, Balaji Nagar, Baner, Bharti Vidyapeeth Campus, Bibwewadi, Camp, Chintamani Nagar, Dhankodi, Dhankw...
Akanksha Enterprises provides Architectural Services in Pune for Residential, Commercial and Industrial property types. We are a leading firm when it comes to Architectural Services in Maharashtra. We are associated with a team of Architects in Pune who are experts ...
Property for : Sale [142], Rent [84], Project [2]